On November 15, at its 21st annual black-tie awards gala in New York City, M&A Advisor announced Strattam Capital won the award for Private Equity Deal of the Year ($50MM – $100MM) for our majority investment in Intellect, Inc. This is Strattam's fourth consecutive year to win an M&A Advisor award, and Neil Willis and Jon Busch were on hand to accept the honor in front of a sold-out and energetic crowd.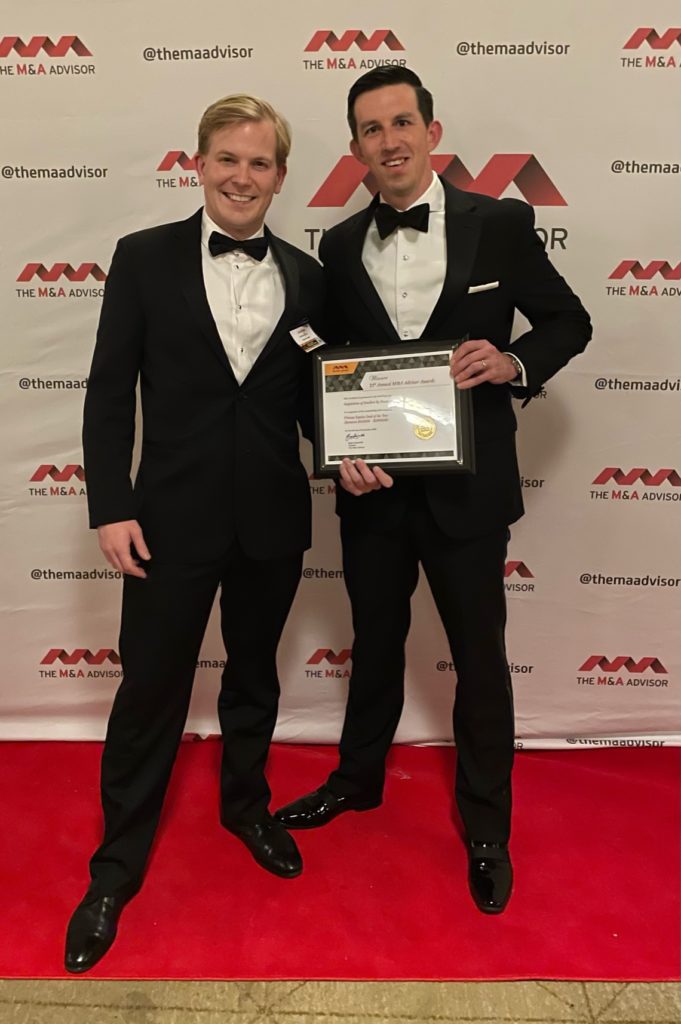 Intellect's CEO and Founder, Romeo Elias, sought more than an investor—he wanted a plan, and he found that in the Strattam investment process.  Through our unique Five-Point Plan approach, we aligned on the key actions we would take together to enhance the business before signing the transaction.
Intellect provides cloud-based software that allows regulated manufacturing companies to digitize and automate internal processes to comply with industry-specific quality standards. The company's powerful no-code architecture enables users to easily conform the software to their existing processes without IT assistance, making it an excellent fit for mid-market customers with limited IT resources. Thanks to our Five-Point Plan, we've already made substantial progress together since closing the deal in February of this year, and we look forward to continuing this momentum in 2023.
While receiving a Deal of the Year award from M&A Advisors is always a thrill for us at Strattam, the recognition this year shows that our hyper-transparent investment process and Five-Point Plan approach are a differentiated solution for Founders seeking a partner for growth.  Our transaction with Intellect confirms for us that we are on the right track with our "no surprises" approach.
We want to particularly thank the many advisors who supported this transaction and made it possible:  Madison Park Group, Latham & Watkins, STAX, Maxwell Locke & Ritter, and Stradling.